Del Rae's

    Cavalier King Charles Spaniels

Thank you, I agree, they are adorable, but you can not use these photos so don't email me to ask.  Thank you and enjoy looking at the photos!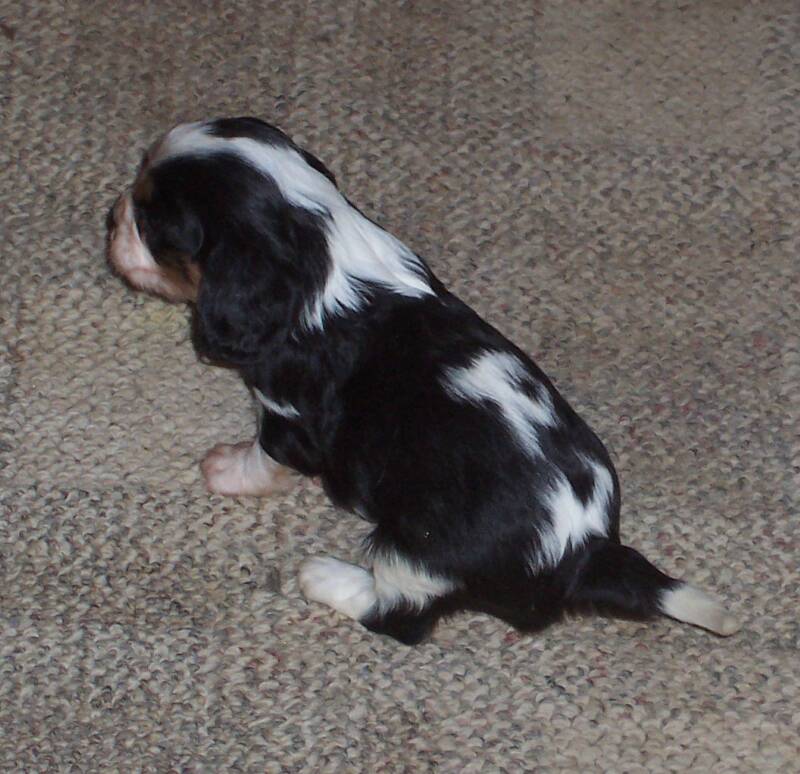 At right, at 4 weeks, and below at 6 weeks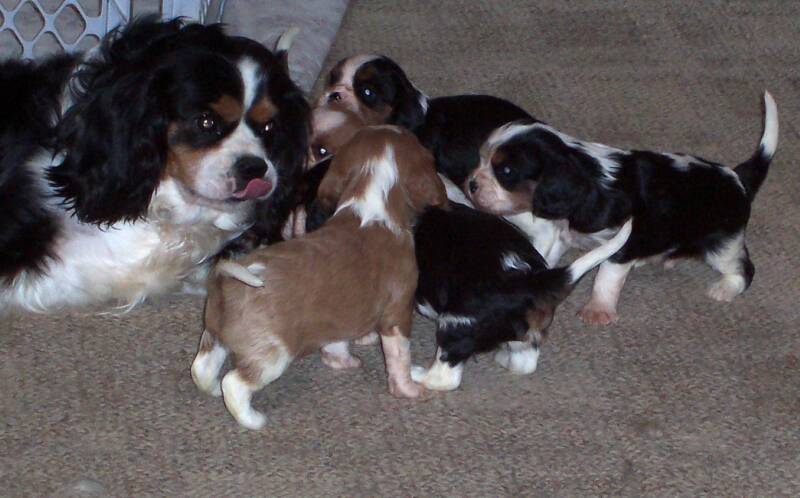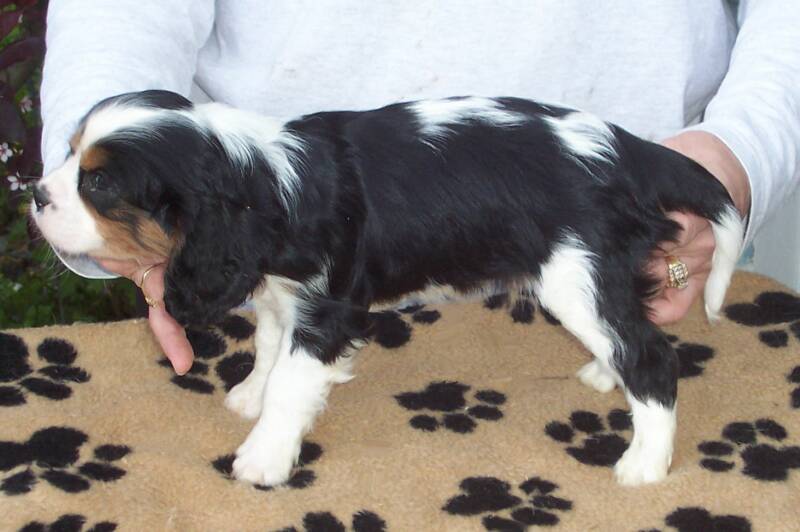 I am very honest in saying that all my dogs:

a)  have their eyes cleared and echocardiograms done before breeding.

b)  puppies are sold with all guarantees in writing, exceptions: normal conditions brought on by old age.

c)  a signed puppy contract states that puppies must be neutered or spayed at 6 months 

    **** AKC papers will be mailed after proof of the spaying/neutering have been provided. ****

d)  if for some reason you can no longer keep the dog you must contact me first, giving me the option to buy the dog back, or make necessary arrangements for placing the dog with another family.

Please feel free to contact my veterinarian Dr. Luke Lucasko DVM, or any of the veterinarians in his office to ask about me or any of my dogs. NEWTON FALLS ANIMAL HOSPITAL, INC. (330) 872-1965. In fact, Dr. Kelly, has one of my Cavalier puppies from a prior breeding. "Rudy" is a neutered tri that goes to work with her and out to the barn, jogs with her, plays with their boys and cuddles up to read a good book. She says he's "perfect for their family!"

  I recommend that you take your puppy to a Beginner I and II obedience class.

  Puppies sold with limited registration (pets) are $XXX.XX

  Registration papers are marked "limited" which means no puppies could be registered produced by them.   

  I ship with Continental. Usually the cost within the USA is $250. which includes your crate

If you are interested in a show/breeding puppy please contact me via email and give me your phone number and the best time to call. No show/breeding prospects are sold without co ownership until the pup has had it's eyes cleared at both 1 year of age and again at 2 years of age, AND an echocardiogram has been done. After that time I will sign off on your dog(bitch) .



Thank you for your interest in my dogs!
Some pictures of the other pups grown up!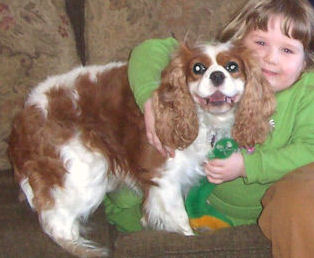 STOP BACK SOON!!!

MORE PICTURES TO BE ADDED.......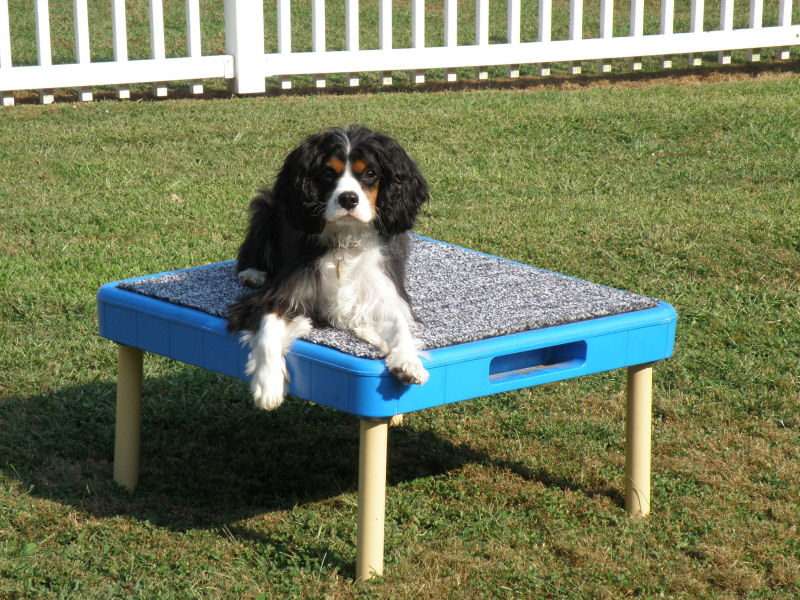 Queenie then and now with her new owner Bev Horton, of Southington, Ohio. Queenie does agility as well as visit hospitals and nursing homes as a Therapy Dog.

Rascal below also enjoys agility with his owner Sue Northall of Champion, Ohio.