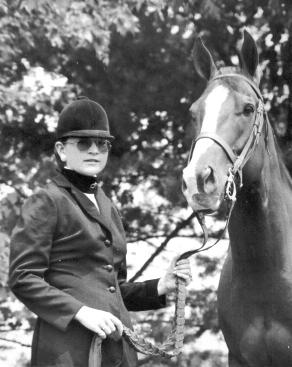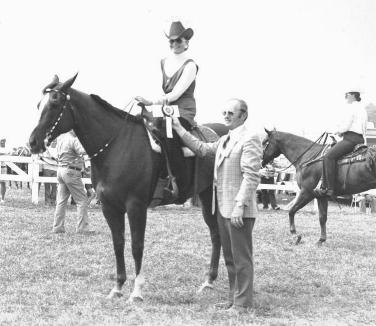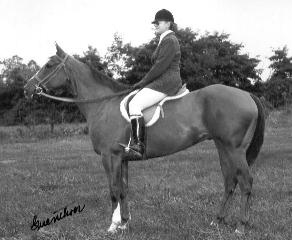 Buddy Bar Bailey back in 1974.

He was a lot of fun to show and I enjoyed riding him in a variety of classes to win the Amateur All Around Trophy at many horse shows. Below left I'm pictured with the Ohio Quarter Horse Association Queen for 1974, my brother Glenn who was training halter horses at that time and later served three years as President of the Northern Ohio Quarter Horse Assoication, myself, and the president of our association. The award was for  High Point Non Pro English Pleasure.

This site made by Barbara Rae Wilson for your enjoyment!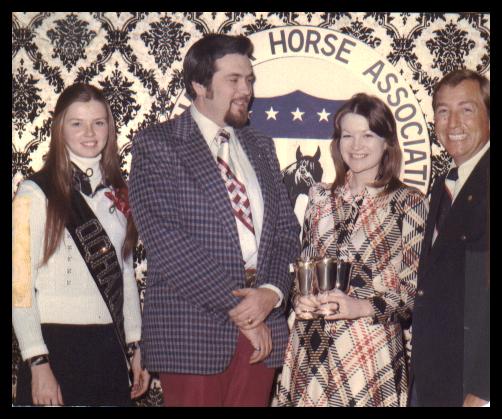 Note: These pictures are the sole property of B/R Quarter Horses and can not be reproduced without written permission.   Thank you!